How to make DIY Homemade Decorations
It's not hard to feel overwhelmed with the need to buy new christmas decorations every year. There's so much to chose from, and like magpies, we are attracted to the sparkle! However, if you're wanting to refresh your decorations or want some fun craft ideas, check out the home made decoration how to's below. Less cheap, plastic items that may get thrown away next year, more money and more time with the family.
Firstly – an easy, peasy kitchen cupboard recipe of simply flour and water. This is much better for the environment than the production of glue and can also be put on your compost at the end of it's life. Please note that once made, these can not be recycled.

One of the easiest items to make is baubles, so this is a great activity to make and decorate with kids. Kamile Saabre cleverly uses scrunched up newspaper as the core then covers in the paper mache strips. These can be decorated however you like!
Why not spend an afternoon making christmas trees or snowmen? Not only for the tree, these can be made to stand alone on shelves or in wreaths.
These cute snowball poms poms can be made in any colour to make your current decorations. Check out charity shops and scrapstores for yarn.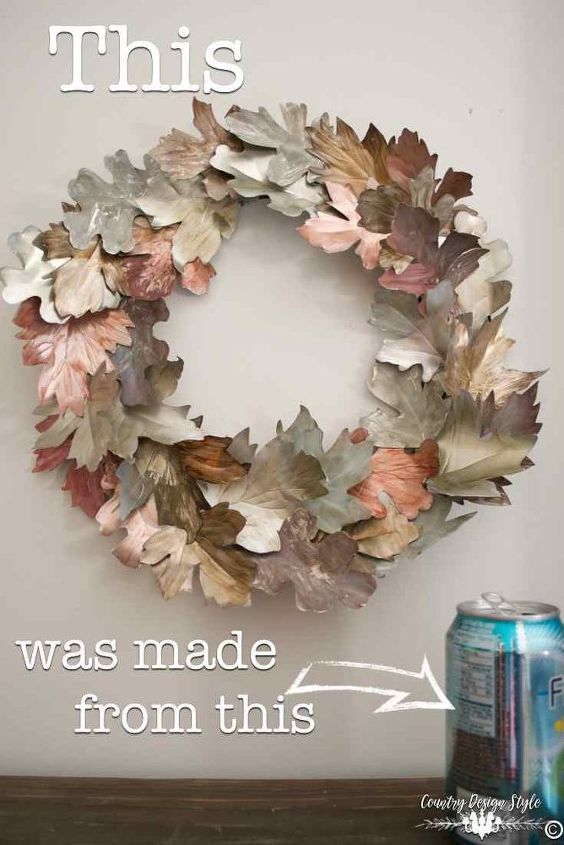 If your family drinks fizzy drinks, start saving them up to be turned into this fantastic, long lasting, metal leaf wreath. If painted with weatherproof protection, this wreath could be hung outside too and last for years to come. Why not create a spring flower one for Easter too?
You'll need: Tuna tins/any shallow tins, Wrapping paper, Glue, Twine
Wrap the tins using the wrapping scraps
Tie the twine around the can and knot it at the top with excess for hanging.
Place a candle or (even better and safer) a rechargeable tealight!